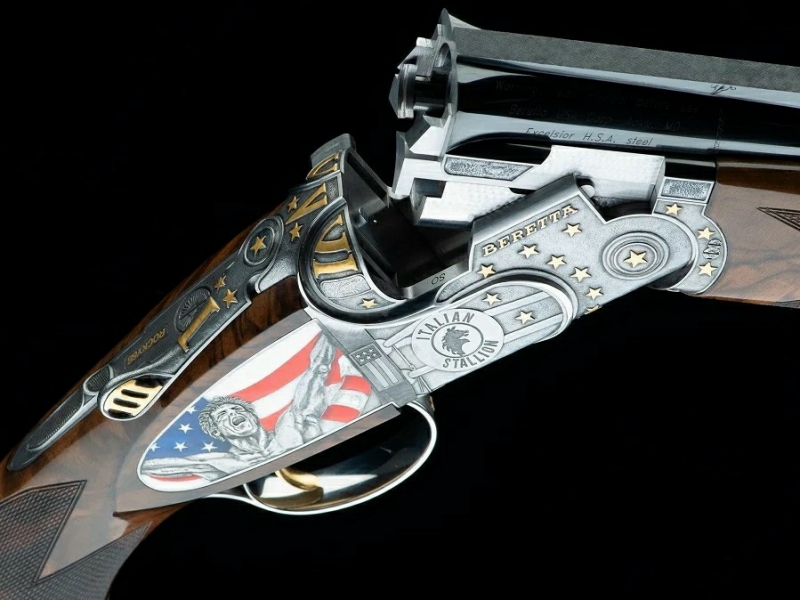 Most gun people know that Italy is justly famous for high-end shotguns. And possibly the best-known Italian shotgun maker is Beretta, which is also the world's oldest firearms company, selling its first batch of barrels in 1526. So, who else would the "Italian Stallion" call when he wanted a special "Rocky" edition shotgun? And Beretta delivered with a one-off creation built on their ultra-exclusive SO Sparviere (Sparrowhawk) line. The gun was created by the Pietro Beretta Custom Atelier using walnut briarwood and Boehler Antinit steel. Beretta artisans reportedly spent 800 to 900 man hours just on the engraving.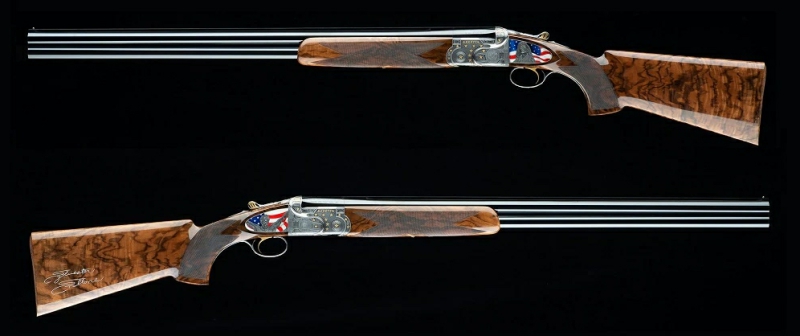 The result is nothing less than spectacular, especially if you're a fan of Philadelphia's favorite fictional son. Beretta's press release on the gun noted that "Our engravers, carrying on a centuries-old tradition, employed a number of different techniques to bring to life this masterpiece. These include deep hammer and chisel, to reproduce two of the most memorable scenes from the Rocky movie saga; gold inlays are there, to recreate Sylvester Stallone's signature on the stock; colored enamels were employed to recreate the USA flag and add other details, such as Rocky signature boxing gloves."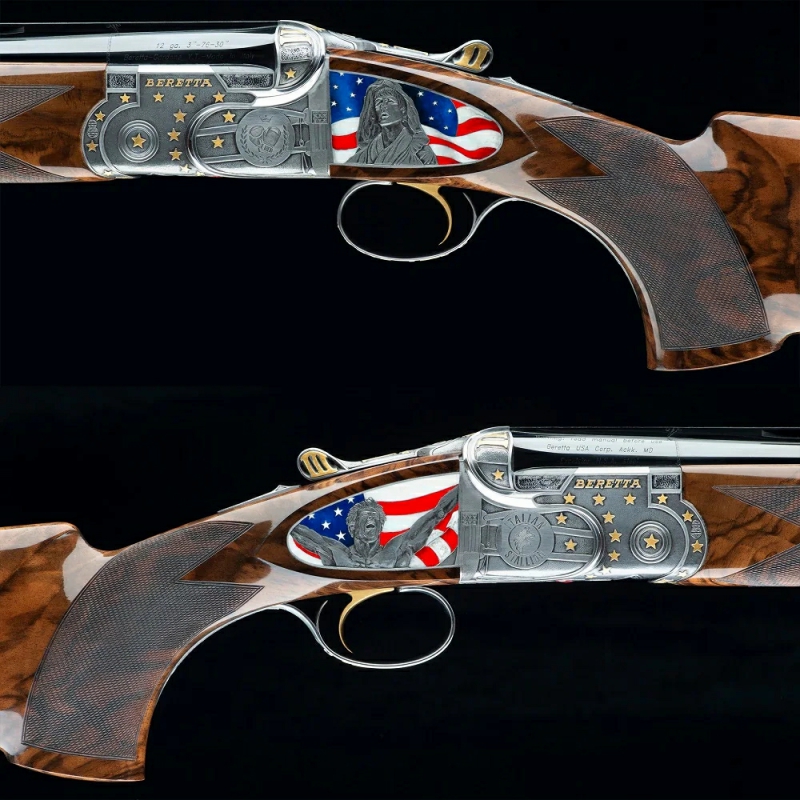 Beretta Factory Managing Director Franco Gussalli Beretta said that "I have had the pleasure of knowing Sly for more than 30 years…In 2021…Sly contacted us again with the great opportunity to make him a unique piece to be able to return to the platform reminding him of his incredible story full of successes. After months of work, in the last days of 2022 we delivered this unique piece into his hands."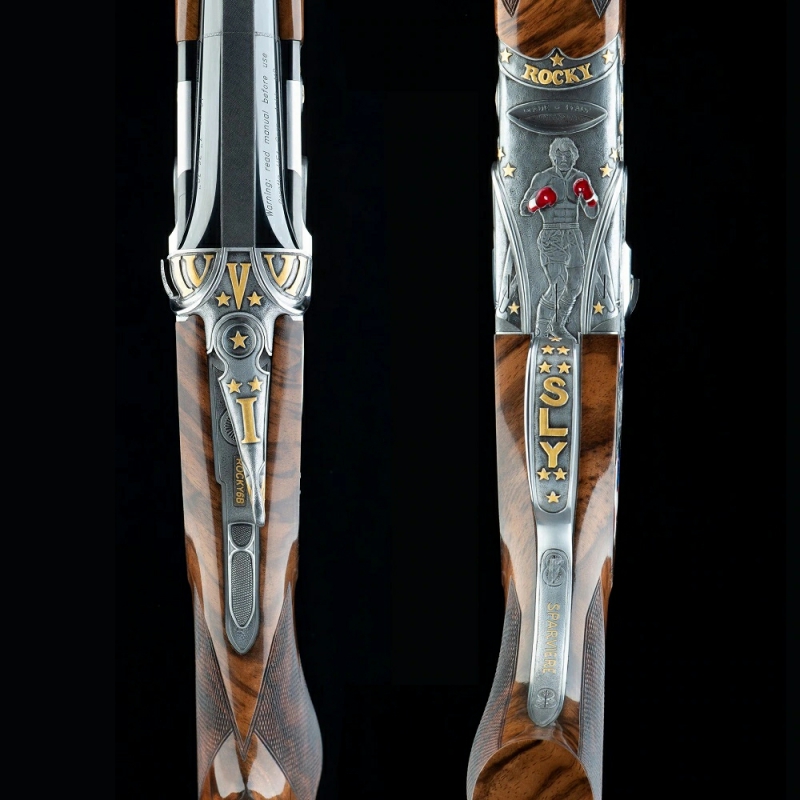 Featured Engravings
Beretta went all in on the Rocky references, and it looks like Stallone got his money's worth. The more notable features include:
Enameled American flags on both sides of the receiver with engraved scenes of Stallone as Rocky.
Medallion-style engravings on both sides with boxing gloves on the left and the Italian Stallion motif on the right.
Roman numeral references to all six "Rocky" movies.
The receiver's underside features a full body engraving of Rocky Balboa in his trademark fighting stance, complete with red-enameled boxing gloves, below a gold-inlaid "ROCKY."
The name "SLY" is gold inlaid on the trigger guard.
A gold-inlaid Oscar trophy adorns the handguard's underside, commemorating Rocky winning the Academy Award for Best Picture of 1976.
Sylvester Stallone's gold-inlaid signature on the stock.
A custom leather-bound case with an American flag and scenes from the movie.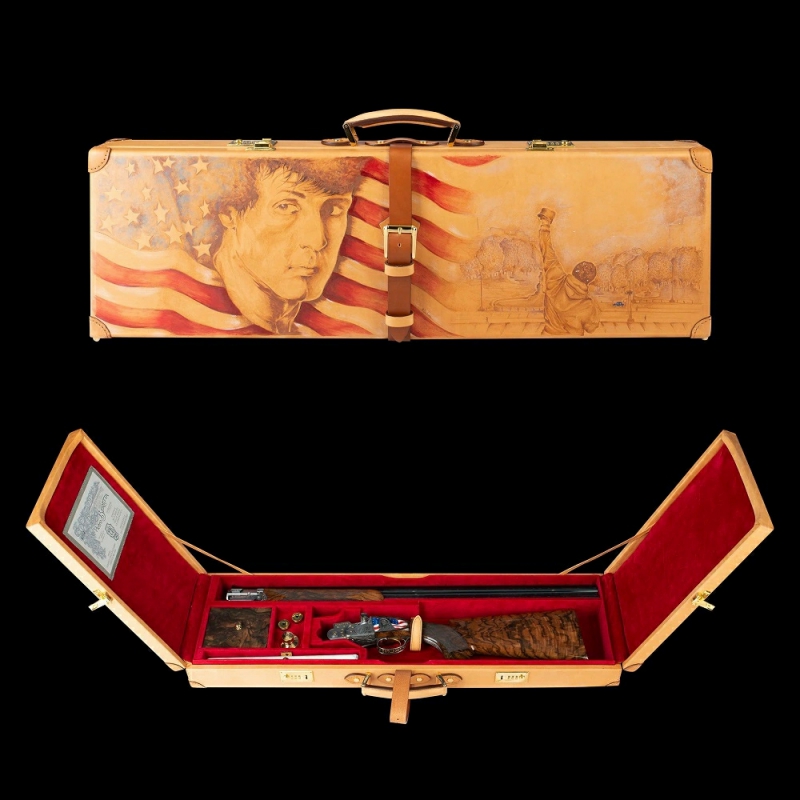 You can have one too!
Seriously, if you have the dough, Beretta will make a gun just for you. Just keep in mind that an SO Sparviere Shotgun has a base price of around $89,000.00. The engraving is extra. Just write a check. I'm sure it will be alright.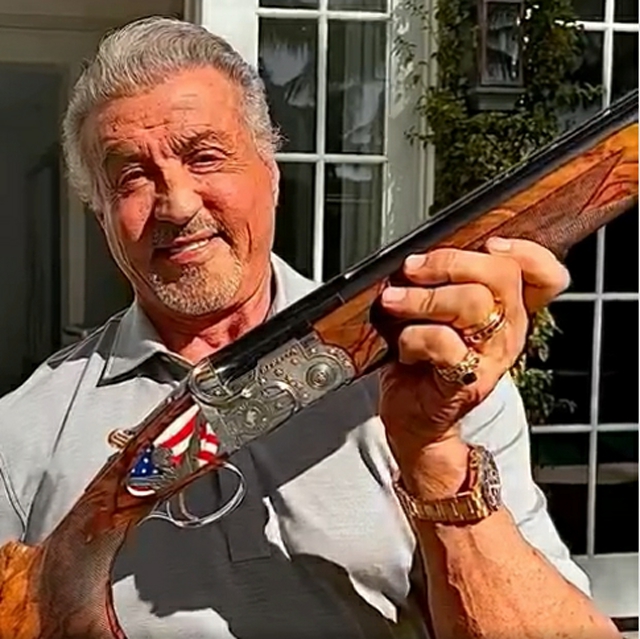 All kidding aside, though, this is a beautiful gun. And being a Stallone fan, especially as Rocky, it's cool seeing him do this. Not many Hollywood types would choose a firearm to commemorate their achievements. Just one more reason to like Stallone.

#Sylvester #Stallones #OneofaKind #Rocky #Beretta
Add to Cart
Join Risk Free
30 days refund
100% Safe
Secure Shopping
24x7 Support
Online 24 hours
Free Shiping
On all order over