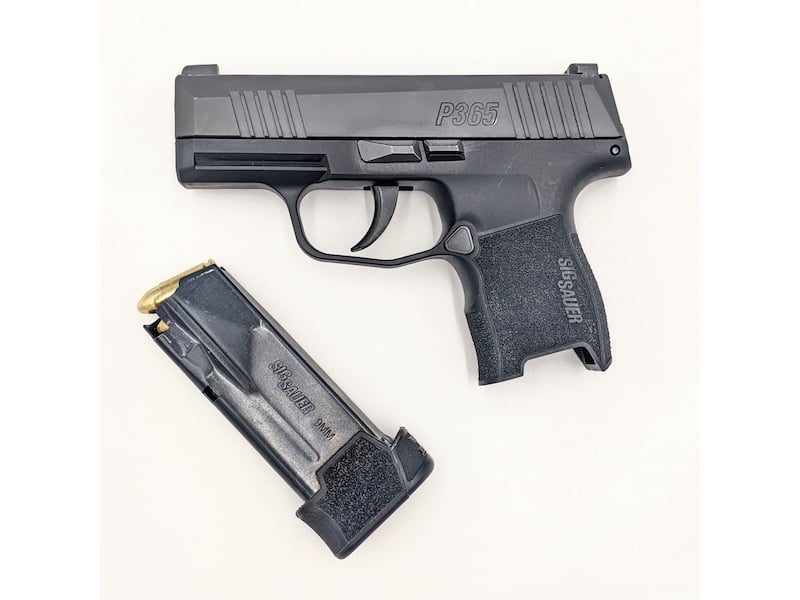 XTech Tactical, an aftermarket manufacturer of firearm accessories, has expanded its MTX line of products to include a 3-round extension for the Sig Sauer P365 10-round magazines with the MTX 365. The aftermarket extension makes the 9mm 10-round magazines into 13-round magazines while providing additional space for a better grip.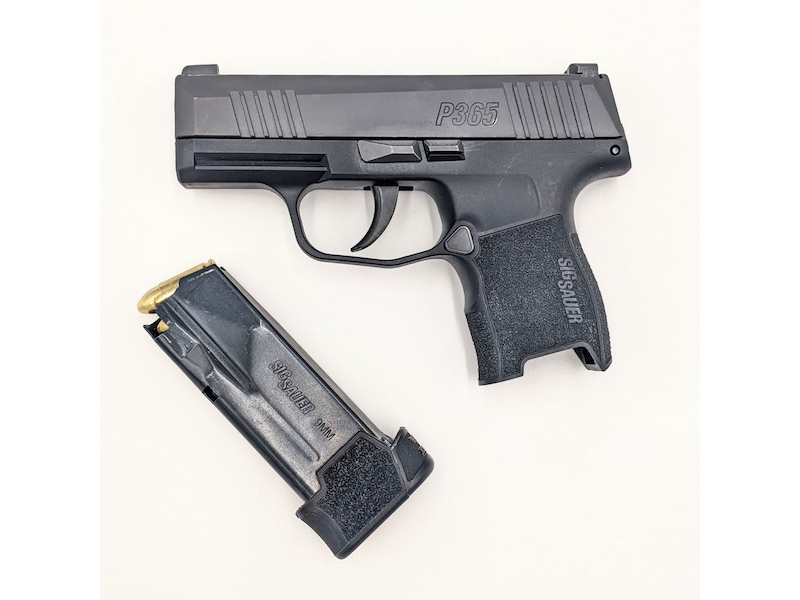 Joining the MTX line that includes options for certain Smith & Wesson 9mm pistols and Heckler & Koch VP9 and VP9sk, the MTX 365 allows the user to easily maintain a complete grip on the firearms with a full purchase of the palm. Since its release in 2018, the Sig Sauer P365 9mm pistol has been extremely popular in the micro-compact pistol market making it the most modular concealed carry platform out there. But with the micro compact sizing, a good grip and extra rounds have been a challenge for users.
"We set out to solve a problem no one else has in making a multi-round magazine extension for the P365. While extending the magazine capacity is one element, there was no solution that allows the shooter to maintain an ideal grip while using the standard P365-sized frame. When the user desires to shrink the platform down, they can now simply swap out their magazine versus swapping their pistol frame. We have no doubt that the market will find our newest extender to be the ideal option on the market for the standard P365 frame" stated Jeremy Deadman, Director of Sales and Marketing for XTech Tactical.
The MTX 365 extender has a patented design that has inward-facing tabs that other tabs lack. It includes an extended 17-7 stainless steel spring for reliable function, while the overall aesthetics of the piece match the P365 frame. The MTX 365 also features the functional texture on the side panels for quick and easy extraction when necessary, according to XTech Tactical. The company also states that the MTX 365 has flawless function and will hold open the slide after the last round.
The XTech Tactical MTX 365 is said to be very durable since it is constructed with high-impact glass-filled Nylon 6. The 100% made-in-America magazine extension is available in black and has an MSRP of $19.95. The end-user is responsible for following all local laws, but the company will not ship the product to states where it is unlawful to possess it.

#XTech #Tactical #MXT #Magazine #Extension #Sig #P365 #Ergonomic #Reliable
Add to Cart
Join Risk Free
30 days refund
100% Safe
Secure Shopping
24x7 Support
Online 24 hours
Free Shiping
On all order over