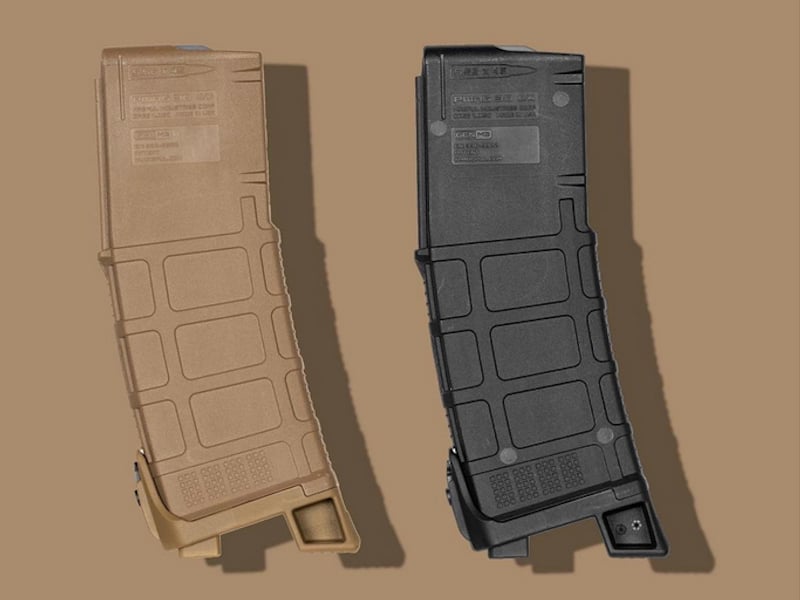 Multitasker, a company that supplies some of the best weapon-geared multitools, has upgraded its offerings to include a monopod baseplate compatible with Gen M3 PMAG, called the Gen3 Mag Pod. The Gen3 Mag Pod attaches to the bottom of the Magpul Industries magazines to create a monopod.
The Mag Pod monopod baseplate replaces the stock PMAG baseplate and offers additional stability for the magazine in a prone position. The design of the Mag Pod shows off Multitasker's signature "forward bias" geometry with a wide and stable point of contact at the front edge of the PMAG. This is different from other options in that it doesn't rely on balancing the mag on the back edge to stabilize the weapon.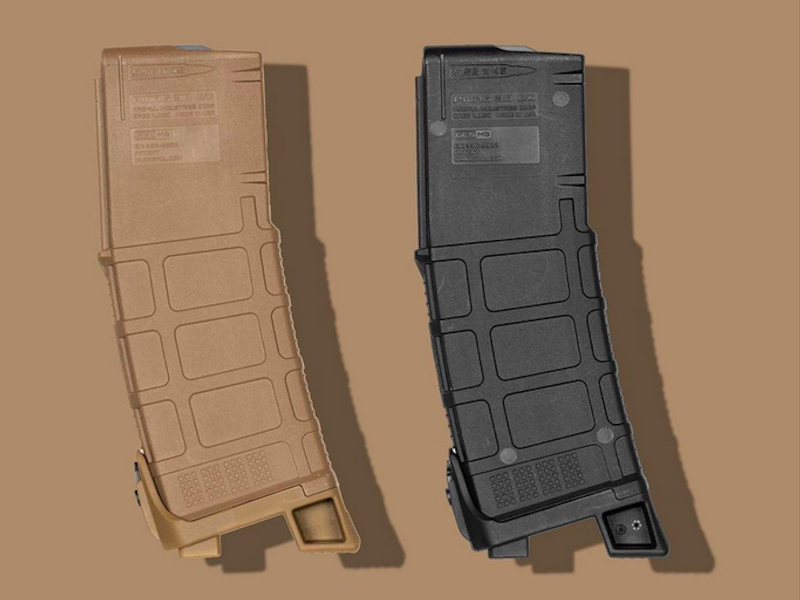 According to Multitasker, the Mag Pod works effectively regardless of whether the shooting surface is level or not. The Mag Pod basepad is an over-molded Thermo Plastic Elastomer (TPE) that provides traction on hard or slick surfaces. The distinctive arched back includes a storage slot for Multitasker's NANO/NANO2 micro-size optic tools. These items can be removed by using a 5.56 bullet to push the tool out. It gives the user a built-in storage option to secure the NANO tool on the primary magazine.
The Gen3 Mag Pod also provides the shooter with an extended forward section to grip the magazine to help with predictable reloads. The basepad features rear feet that are contoured to work exceptionally well with magazine pouches that utilize bungee retaining tabs. The Mag Pod weighs less than one ounce, so it does not add excessive weight to the system, whereas a bipod can add weight the shooter doesn't need.
Since the Mag Pod replaces the factory magazine baseplate at 3" by 1.5", the footprint is minimal along with the light weight. The one-piece design requires no manipulation before use and is intuitive to use, even for novices. The Multitasker Gen3 Mag Pod comes in sets of three and is available in either black or coyote tan. The Mag Pod has an MSRP of $27.95.

Patti Miller is one of the most awesome females in the tactical/firearm (or any) industry. Imagine a tall, hawt, dangerous Laura Ingalls Wilder type with cool hair and a suppressed blaster and you'll be getting the idea. What's interesting is that in addition to being a willing brawler and intrepid adventuress, she's also an Ent/Ogier level gardener and a truly badass baker.

#Multitasker #Gen3 #Mag #Pod #Baseplate #Lightweight #Stabilizer
Add to Cart
Join Risk Free
30 days refund
100% Safe
Secure Shopping
24x7 Support
Online 24 hours
Free Shiping
On all order over