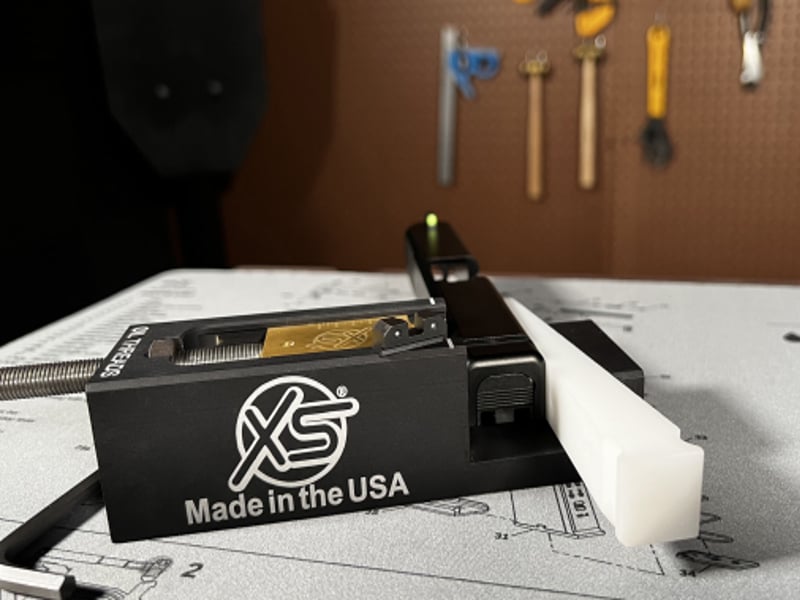 One of the great things about Glocks is how highly customizable they are. If you'd like to get a Cerakote finish, change out the trigger, or add accessories, the options are practically endless. And if you want to swap your sights out, there are a lot of different aftermarket styles available. Of course, swapping out those sights might seem simple, but if you don't do it properly you could easily scratch up your gun (or damage the sights before you even get to use them).
XS Sights understands that it's helpful to have tools for every task, and they produce the Inline Rear Sight Pusher for Glock for just this purpose. With this tool, you can install new sights or make adjustments to existing sights in a secure platform designed for the specific job at hand.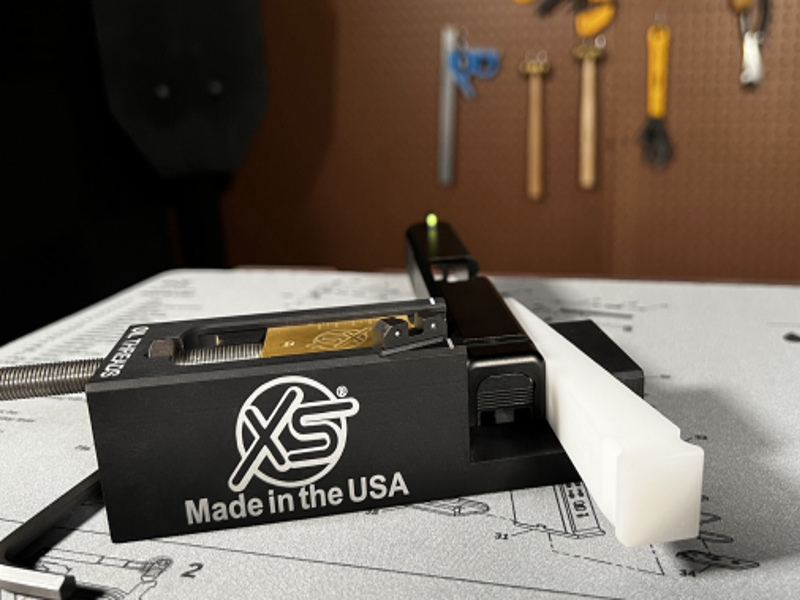 XS Sights offers two possibilities for this particular tool: The DIY Series and GUNSMITH Series. Both designs are easy to operate and speed up the process of working on your Glock. Perhaps most importantly, they can reduce the force needed for installation by up to 50%.
This sight pusher has a unique open-top design so you can visually align and monitor the installation process rather than having your view blocked by the tool itself. It also has a locking wedge feature so the slide can be secured quickly and easily.
Features include a non-marring brass bit to prevent scratching, which is really a must-have, and a built-in centering scale so windage adjustments can be made precisely. The tool has a compact, lightweight footprint, making it easy to keep in your range bag. And if you store it on your workbench, it doesn't take up too much space.
Both tools are compatible with all Glock generations and models and work with suppressor-height sights, which isn't something many similar tools do. Best of all, the XS Sights Inline Rear Sight Pusher can be used on guns with red dots installed on the slides without removing the optic.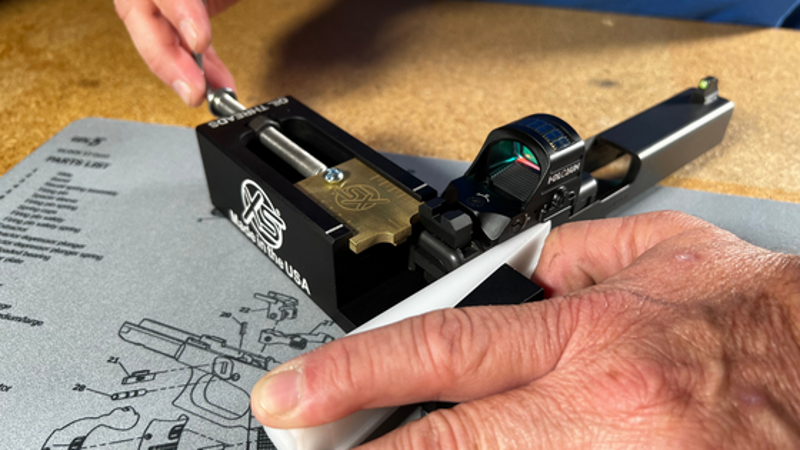 Inline Rear Sight Pusher for Glock Features
No pads, springs, or knob tightening. This tool functions simply using basic physics.
Open-top design makes it a lot easier to watch what you're doing which speeds up the process.
Locking wedge secures the slide in place within seconds.
Compatible with all Glock models and generations so you can have one tool to do them all.
Works with suppressor-height sights and with red dot sights already installed.
Makes precise windage adjustments simple to accomplish which translates to improved accuracy during live fire.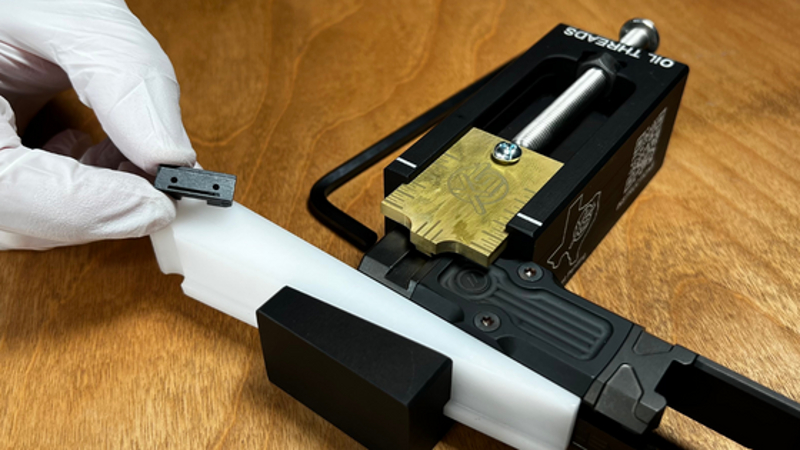 DIY Series tool includes:
Tool life span: 50 to 100 Installations
Kit includes a semi-professional sight pusher and steel Glock front sight tool
Fits all Glock OEM and aftermarket slides
Glock MOS compatible. Install sights with optic mounted on pistol.
Non-marring brass bit prevents scratching sights or slides
Built-in centering scale, 1/16th inch scale
Bolt thread pitch: 1/16th inch; 1.5 Bolt rotations equals 1/16th inch of travel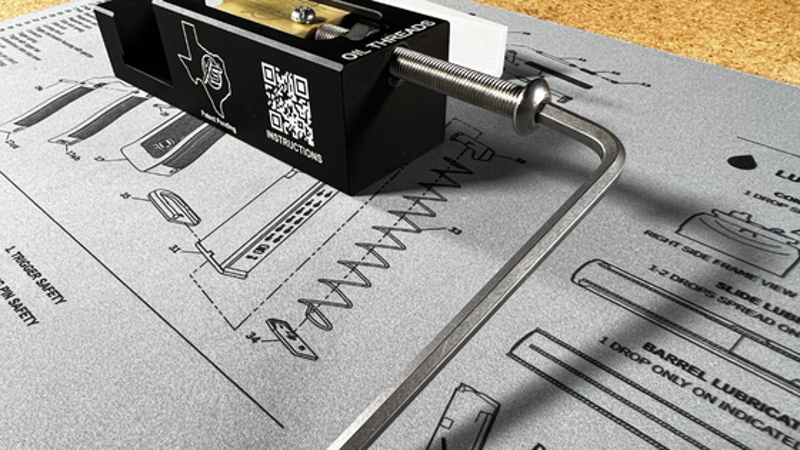 MSRP for the XS Sights DIY Series is set at $150.00. The Gunsmith Series bundle is set at $304.98.

#Sights #Inline #Sight #Pusher #Glock #Work #Easy

Source by [author_name]
Add to Cart
Join Risk Free
30 days refund
100% Safe
Secure Shopping
24x7 Support
Online 24 hours
Free Shiping
On all order over