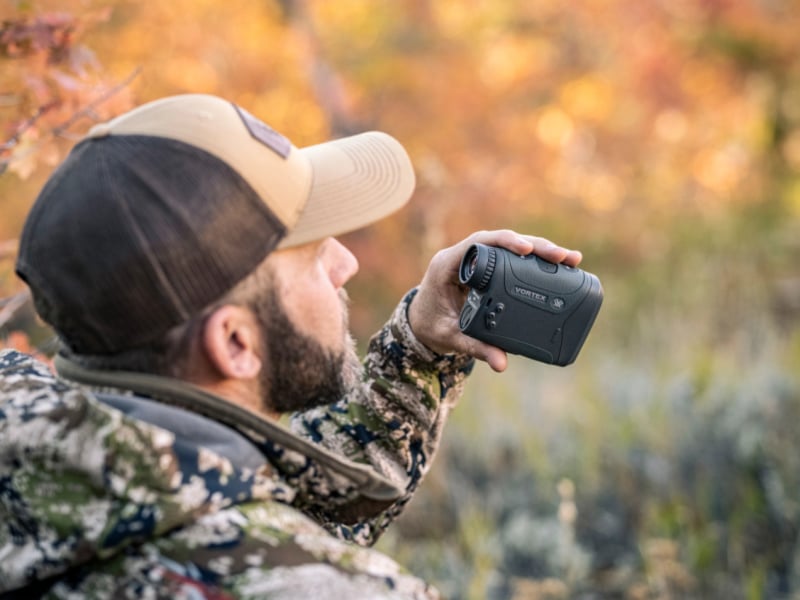 Knowing the distance to your target isn't just for bragging rights or fun, it's to ensure precision. After all, you can't simply wing it and hope for the best, especially when it comes to longer distances. Having a quality rangefinder on hand is a must for any dedicated precision shooter or hunter, and it's even better when it has a variety of features that make it superior to most. That's why Vortex designed the Razor HD 4000 GB Ballistic Laser Rangefinder: because this is a piece of quality gear you can count on.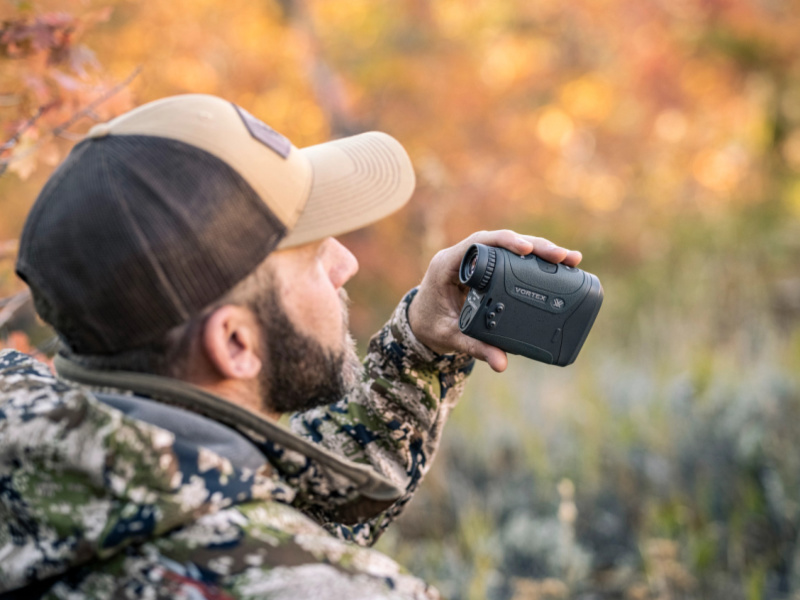 According to Vortex, the Razor HD 4000 GB is made for shot-calling precision. Using this rangefinder means there's less juggling of devices, too, thanks to its features that deliver range, ballistic, and environmental data, all in one piece of gear. The team at Vortex understands that when the opportunity for a shot presents itself, you need precision, meaning you need a high-quality rangefinder.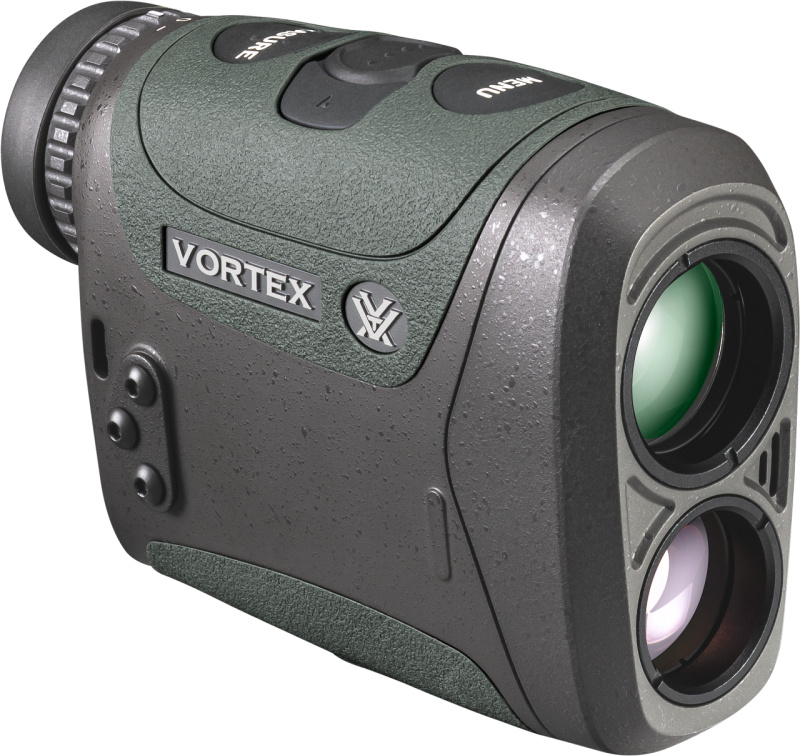 At the range and especially in the mountains, keeping your pack-out simple is huge. Opportunities to fill your tag can come quickly, but advanced ballistic solutions often require a lot of scrambling between pieces of gear. Vortex states that this is their top-tier laser rangefinder that's had an onboard GeoBallistics app added to it (among other things). The ballistic app allows users to create custom rifle profiles and includes features such as a heads-up display, ballistic reference charts, interactive mapping, and a Comp tab to create and save range cards. That means you can create accurate shooting solutions with simply and with relative speed. The Razor HD 4000 GB also has Bluetooth connection capability with Kestrel devices with the use of the GeoBallistics app. These features work together to give shooters stellar capabilities in a single, well-made device.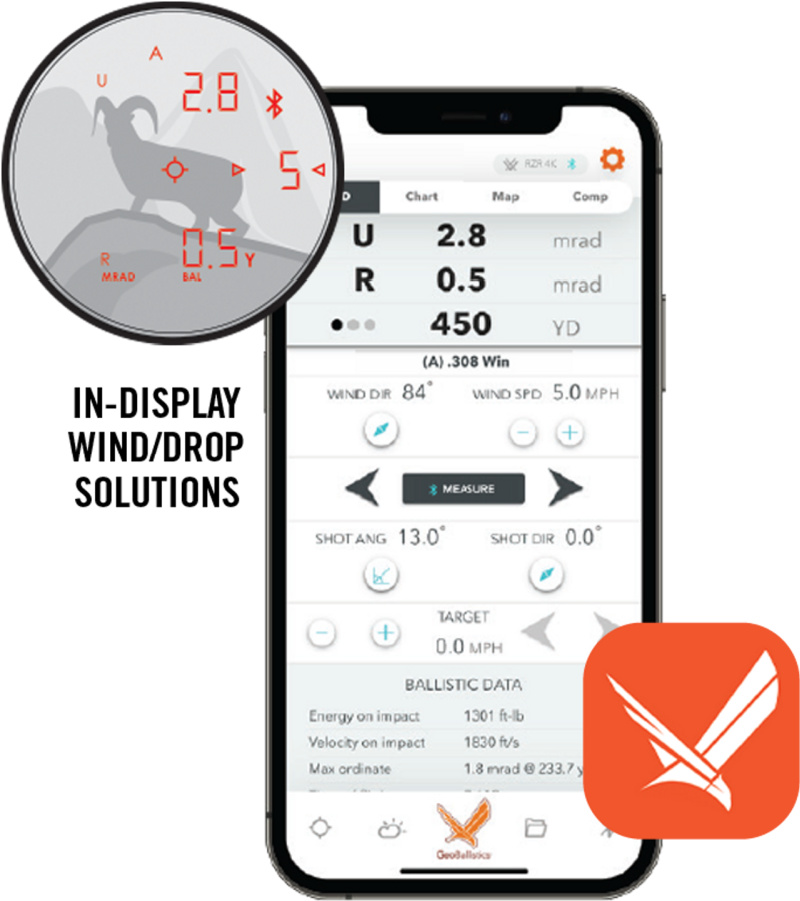 The rangefinder is lightweight at just 10.1 ounces but is still rugged enough to stand up to heavy use. It's fully loaded with the user's choice of four target modes (Normal, First, Last, and ELR) and two range modes (Horizontal Component Distance (HCD) and
Ballistics Mode (BAL)). Built-in environmental sensors for temperature, pressure, and humidity work with the app solver, two wind modes, patented Vortex Wind Bearing Capture Mode, and Full Crosswind Mode to make the best of whatever shooting situation arises. This rangefinder is tripod adaptable, and water, fog, and shockproof.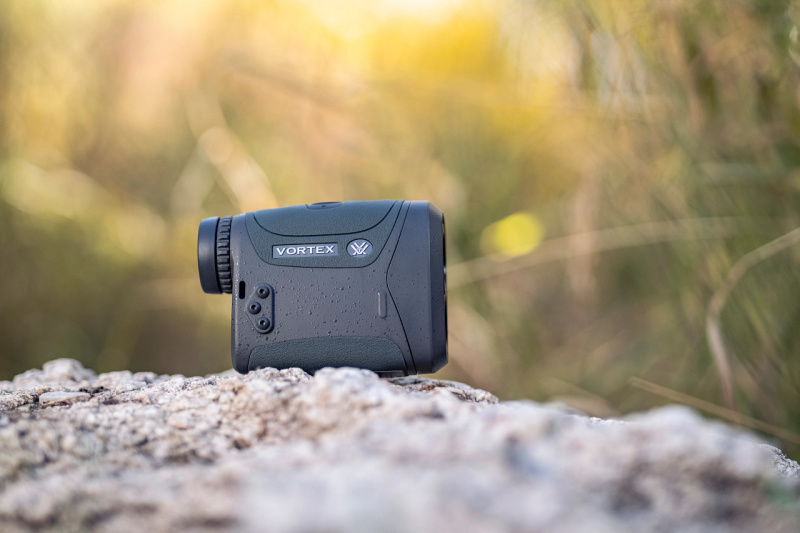 MSRP for the Vortex Razor HD 4000 GB Ballistic Laser Rangefinder is set at $1199.99.

#Vortex #Razor #Ballistic #Laser #Rangefinder
Add to Cart
Join Risk Free
30 days refund
100% Safe
Secure Shopping
24x7 Support
Online 24 hours
Free Shiping
On all order over