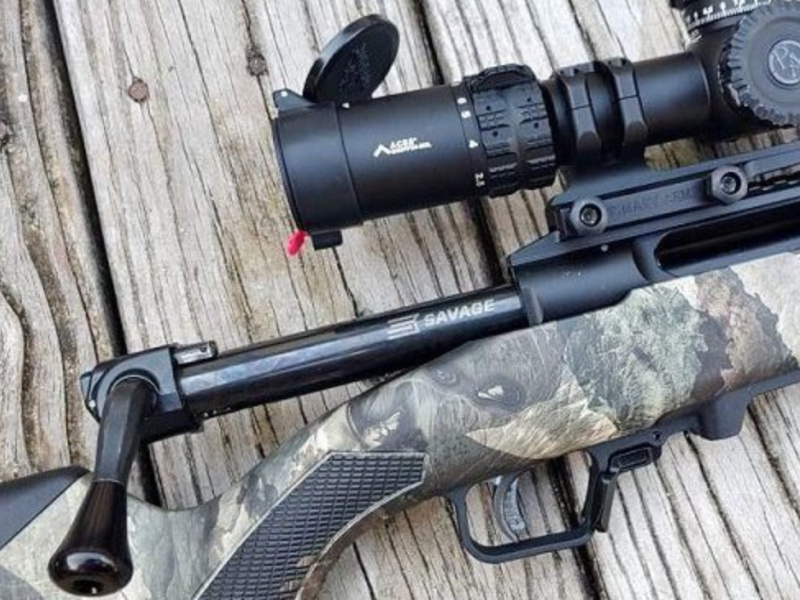 We live in the golden age of semi-auto rifles. Companies like Palmetto State Armory have made the mid-tier AR 15 a thing and placed an AR in every hand that wants one. Beyond that, boutique rifle companies have provided ARs of any caliber you could imagine. With that said, it's easy to forget about the classic bolt gun but today we're going to change that. Here's a look at the best new bolt-action rifles. You won't forget about bolt guns after this!
Have bolt-action rifles been regulated to the dust bin in terms of development? What else can you do with the classic bolt action rifle? It's tough to capture the imagination with a bolt-action rifle.
Or, is it?
Well, I've found five bolt action rifles that prove these guns are far from dead.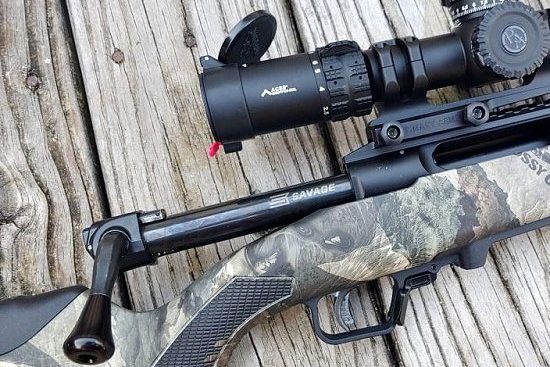 Bolt guns aren't dead.
Bolt guns still offer nearly unbeatable accuracy when it comes time to start making tiny groups at long distances. Semi-autos have come a long way, but a bolt action rifle's ratio of accuracy to dollars is almost always more efficient. In addition, many people have grown to love the modularity that modern rifles offer and find this lacking with most bolt-action rifles. Your average Savage 110 doesn't offer near the modularity of an AR.
Additionally, most bolt actions are designed and marketed for hunters and don't break from tradition. To be fair, the traditional bolt action is a fine rifle. There aren't any inherent problems, but many people like to shoot just for fun, and those hunting rifles can feel dull. Some shooters want to stick with intermediate cartridges, and there isn't much love for the intermediate cartridge in the bolt gun world.
With this all in mind, I went on a journey to find the coolest bolt-action rifles on the market today. They offer something new and different but still give you that famed bolt action performance.
1. Savage Impulse
Straight pull bolt action rifles have never been big in the United States. They clean up in Europe because semi-autos are less common, and straight-pull bolts offer a faster rate of fire. In America, we could just get a semi-auto, but that doesn't mean we don't have an appreciation for cool bolt guns. Savage made a mark with the Impulse, making the straight-pull bolt gun a reality for gun American gun owners.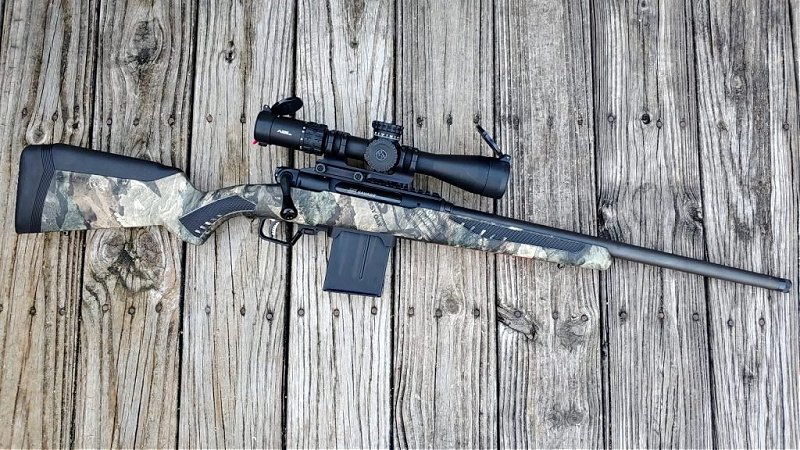 They've released the Impulse in numerous configurations and calibers, including several models aimed at various hunters. The most recent Impulse model is the Elite Precision model, complete with an MDT chassis, adjustable trigger, and a reversible bolt handle to please the lefties. Don't forget the highly adjustable stock and a ton of M-LOK slots for whatever you may need.
I owned a Savage Impulse and only lost it because my dad decided he liked it a bit more, and it became a Christmas present real quick. The impulse is an awesome and super fun gun. I'd love to see a compact model in 5.56 or 300 Blackout that feeds from AR magazines. It would out-ranch Ruger's Ranch rifle.
2. Sig Cross
The Sig Cross is Sig Sauer's first bolt action rifle since the early 90s. Calling it a surprise might be an understatement, but Sig aims to be a 'total systems provider,' so here we are. Sig Sauer designed this precision-oriented rifle from the ground up to be accurate, lightweight, and easy to use for various tasks.

The Cross is a full-powered rifle available in .308, 6.5 Creedmoor, and even the new .277 FURY. Even though it's a full-powered rifle, it weighs only 6.5 pounds making it insanely light. That's perfect for those backcountry hunts that take you up and down hills and ridges. The Cross uses a Sig-designed chassis system with a precision stock that conveniently folds out of the way. With the stock collapsed, the .308 version is only 26 inches long overall.
The Cross uses AICS magazines, so no proprietary magazines are required. The trigger is a 2-stage match that's crisp and clean. The forward end uses an AR-like handguard with tons of M-LOK slots for all your goodies. One of these in .227 FURY might be the market's most advanced bolt action rifle.
3. CZ 600 Trail
I once heard someone say people come to CZ for their pistols, but they stay for their rifles, and I understand that comment with guns like the CZ 600 Trail. However, don't let the name fool you; it's much more tactical than a trail. The 600 Traill aims to be light and handy, and at only 6.1 pounds, we can call that goal accomplished. The 600 Trail series are intermediate caliber rifles, and you can choose either .223 Rem or 7.62x39mm.

The .223 will use standard AR mags, and the 7.62×39 will use Bren 2 mags. Simple but effective and also very lightweight. Ergonomically it has ambidextrous magazine releases and safeties, which mimic the AR's design well. The 600 Trail sues an interesting chassis system.
The integrated optics rail runs from the receiver over the handguard. The handguard sports a ton of M-LOK slots and is very AR-like. The stock is a PDW-style design with a nice cheek weld insert. It collapses easily enough. This makes the platform a hair over 27 inches with the stock collapsed. It's light, compact, and chambered in light calibers. It's perfect for the trail.
4. B&T SPR300 Pro
When SHOT rolled around in January, I was focused on the SPC9, so much so that I almost missed the SPR300 Pro. But, boy, was I glad I climbed behind this gun at range day. The SPR300 is a special purpose rifle chambered in 300 Blackout and utilizes an integrally suppressed barrel to make your shots as close to whisper-quiet as possible.

Suppressors do a lot to turn the volume down, but with a semi-auto, the sound of the action clacking can be annoyingly loud. With bolt guns, that isn't an issue, and it helps make one of the quietest platforms imaginable. Nevertheless, this thing made me snicker every time it thumped and sent a heavy thirty-cal pill downrange.
The gun features an outside trigger made by Timney, which is so crazy accurate. I had an absolute blast with this thing. The 5K price tag will likely scare some off, but it's a special-purpose rifle. A very quiet special purpose rifle. It's super sweet, niche, but also far from boring.
5. Bushmaster BA30
Two straight pull bolt guns in the states? Hell yeah, I'll take it, especially when they are so different. Bushmaster is back, under new ownership and management, and their new BA-30 is one of the cooler bolt guns on the market. Purists will hate its AR-like design, but pragmatic shooters will appreciate its easy logistics and upgradeability.
These bolt guns mimic the look and feel of an AR-10 with support for both .308 and 6.5 Creedmore. Bushmaster installed an ambidextrous charging handle with its straight pull design. This makes it super rapid for a bolt gun. The handguard is all AR with M-LOK slots, as far as you can see.
The Bushmaster BA30 uses AR-10 magazines and has an adjustable, precision folding stock. Mounting optics, accessories, pistol grips, and more are so simple with the AR-like design of the gun. It's a solid shooter, and it's pretty modular.
Cool Bolt Guns Rule
Bolt guns aren't dead, and they are slowly moving to embrace new calibers, designs, and a new degree of modularity. I love to see new guns, especially when they do something new. I personally want to get my hands on the CZ 600 Trail the most. The design would make adding irons easy, and I have a thing for iron sights on bolt guns. What about you? Let us know below which one you'd like the most.

#Bolt #Guns #Market

Source by [author_name]
Add to Cart
Join Risk Free
30 days refund
100% Safe
Secure Shopping
24x7 Support
Online 24 hours
Free Shiping
On all order over