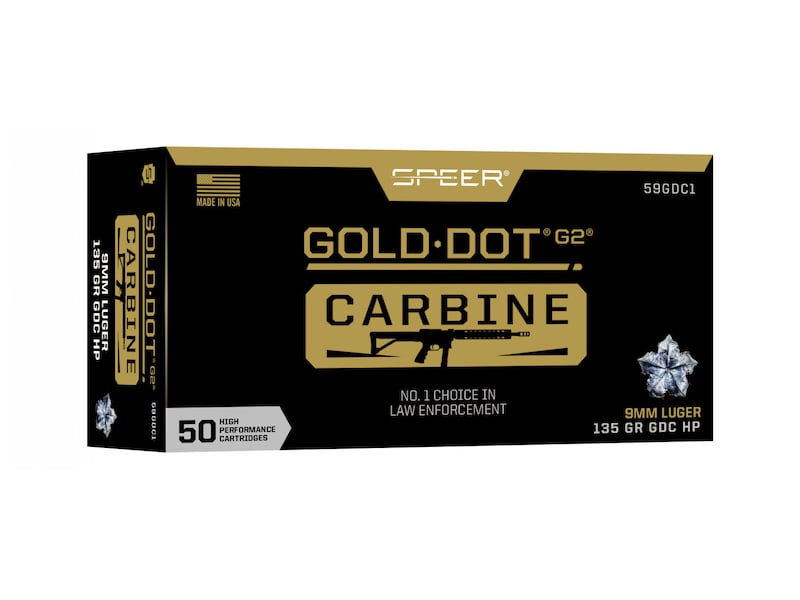 NRA Annual Meeting & Exhibits, happening this weekend in Indianapolis, is sure to be full of new things for the industry. Speer Ammunition will be displaying its new products, including the new Gold Dot Carbine load.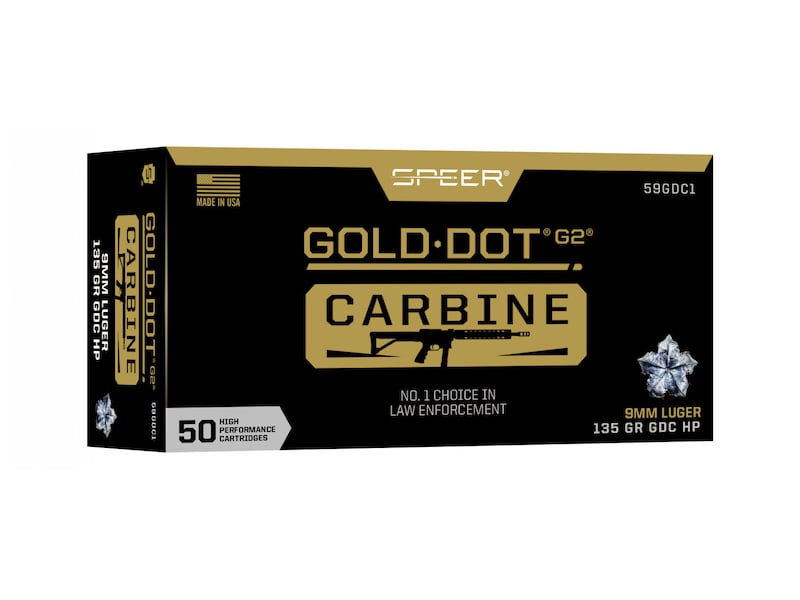 "With the popularity of PCC and the continuing high pace of new 9mm carbine introductions in market, we thought it would be worth looking into what was possible for optimizing a defensive load," said Speer's Centerfire Handgun Product Line Manager, Chris Laack. "We found in evaluating a huge selection of our existing designs, as well as others available in market, certain bullet technologies and design features stood out in performance through carbines."
The Speer Gold Dot Carbine is a 135-grain 9mm load. The company says it's extremely effective in producing the necessary penetration and expansion, according to Speer standards. It produces the ideal velocity with carbine-length barrels and supposedly cycles flawlessly with the elastomer-filled bullet nose.
"While it is impossible to cover every carbine and magazine combination, we optimized function for as many as possible. We did a deep dive on accuracy, velocity, and terminal performance through different barrel lengths. The goal was to have a bullet that provided enhanced accuracy and terminal performance from a carbine at slightly longer distances—out to one hundred yards—but also worked well up close," continued Laack. "Knowing that people would also likely have a 9mm handgun, and it being common for carbines to share magazines with these handguns, we also made sure performance could be relied on through full size handguns. The final product is a hybrid of different Speer Gold Dot technologies that is really going to work great for people looking to have a 9mm carbine for personal defense."
No word on pricing as of yet, but that should be announced when NRAAM kicks off this weekend. If I were to venture a guess, it would be right on par with the rest of the G2 series of Speer Gold Dot.

#Speer #Gold #Dot #Carbine #Ammunition
Add to Cart
Join Risk Free
30 days refund
100% Safe
Secure Shopping
24x7 Support
Online 24 hours
Free Shiping
On all order over