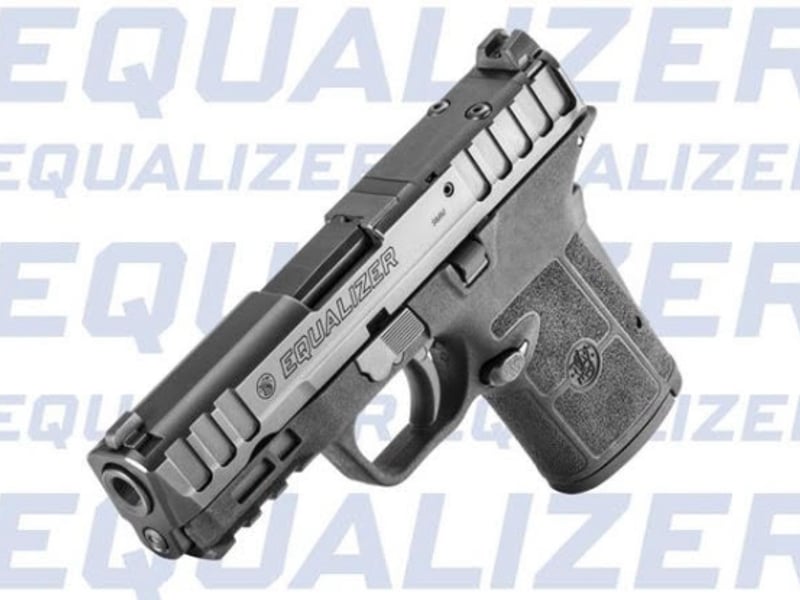 When you're looking for the ideal carry gun, a few things are a must: Concealability, reliability, and user-friendly performance. That last one can be more of a challenge when you're looking at micro-compact handguns or if you have something like arthritis making it difficult to manipulate many handguns. The Smith & Wesson Equalizer is the next generation of the company's popular EZ technology, meaning it's easy to operate, accurate, and small enough to conceal with ease.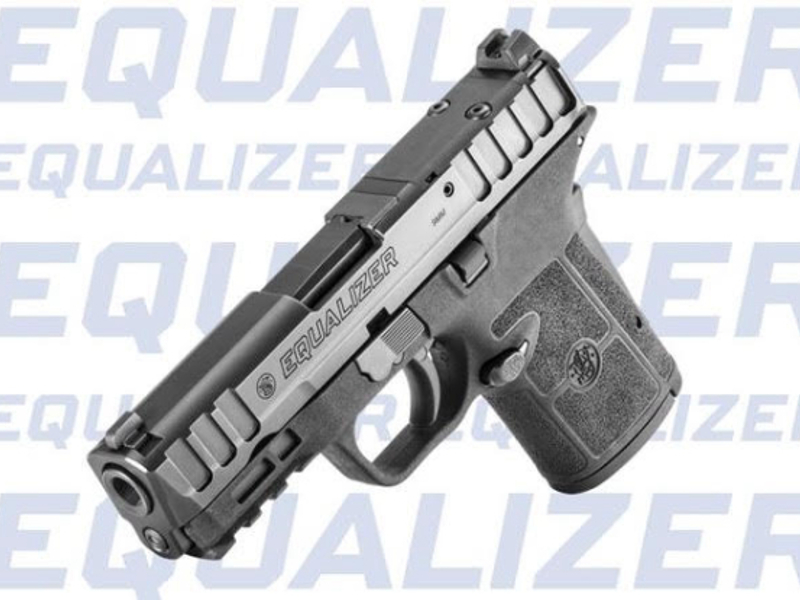 Smith and Wesson provides details of the handgun:
Level the playing field with our best- performing micro-compact to date. Next- gen EZ technology, low recoil impulse, and versatile magazine capacity all in a compact footprint, make the EQUALIZERTM an ultimate CCW. This 9MM offering provides the perfect balance of power and capacity across 10, 13, and 15-round magazines. The

EQUALIZER features a single-action trigger that allows for a short take-up, clean break, and fast reset to make follow-up shots quicker. The slide operates using easy-to-rack technology to cater to a wide variety of needs and the frame includes a picatinny-style rail to mount lights or lasers for any defense scenario. A new optic cut pattern allows the user to mount their choice of sight for enhanced accuracy and the 3.675" barrel gives a longer sight radius for increased iron sight precision. The EQUALIZER also features a new grip texture and pattern designed to give you more control when firing and more comfort when carrying.
John Myles, Senior Manager of New Products, said, "The EQUALIZER is a total package micro-compact pistol. Its multi-purpose design allows for a variety of setup options for use at the range and/or for personal carry, while not compromising on firepower or comfort."

S&W Equalizer Features
Easy-to-rack slide
Slide cut for optics
Reversible magazine release
No manual thumb safety
Loaded chamber indicator
Crisp, single-action trigger with tactile and audible reset
Optimized grip texture allows the user to manage recoil, keep a firm grip and it's comfortable when concealing
Picatinny-style equipment rail for light or laser
Optimal 18-degree grip angle for natural point of aim
Disassembles without pulling the trigger
Armornite durable corrosion resistant finish
Maglula UpLula magazine speed loader included
Easy-to-grip, deep front and rear slide serrations
Ships with (3) Magazines: 10, 13, and 15 Round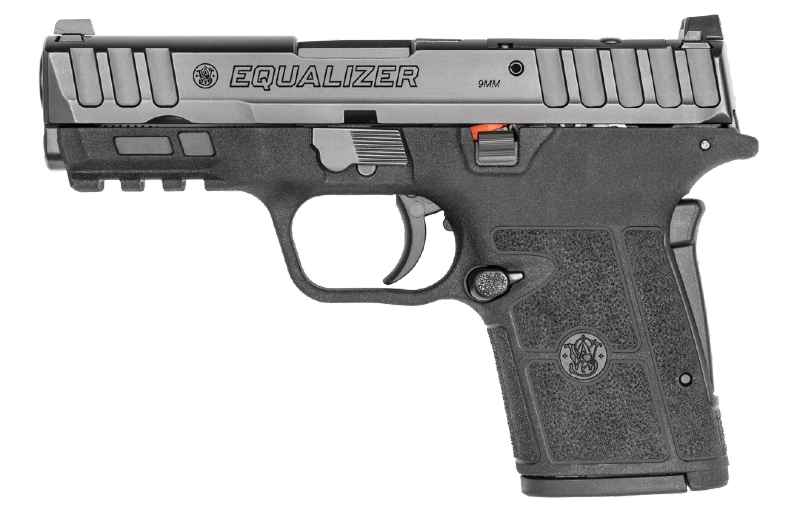 This is an internal hammer-fired handgun with a trigger designed for a moderate pull and short re-set. Grips are aggressively textured to ensure a good hold even with wet or sweaty hands. The gun has the expected EZ features like an easy-to-rack slide and grip safety; slide serrations are wide, rounded, and made to facilitate racking. It ships from the factory with a trio of magazines, meaning its capacity can vary between 10 and 15 rounds, plus one chambered, of course. This is a 9mm optics-ready gun designed with concealed carriers in mind.
What do you think? Is this improved EZ technology gun one you'd be interested in making your daily carry? Drop your thoughts in the comments section.
Specifications
Model: S&W Equalizer NTS
Caliber: 9mm Luger
Capacity: 10+1, 13+1, 15+1
Length: 6.75 inches
Front Sight: White Dot
Rear Sight: White 2-Dot
Action: Internal Hammer Fired
Grip: Polymer
Barrel Material: Stainless Steel with Armornite Finish
Slide Material: Stainless Steel with Armornite Finish
Frame Finish: Matte Black
Barrel Length: 3.675 inches (9.3 cm)
Weight: 22.9 ounces
MSRP for the Smith & Wesson Equalizer is set at $599.00.

#Smith #Wesson #Equalizer #NextGen #Tech

Source by [author_name]
Add to Cart
Join Risk Free
30 days refund
100% Safe
Secure Shopping
24x7 Support
Online 24 hours
Free Shiping
On all order over