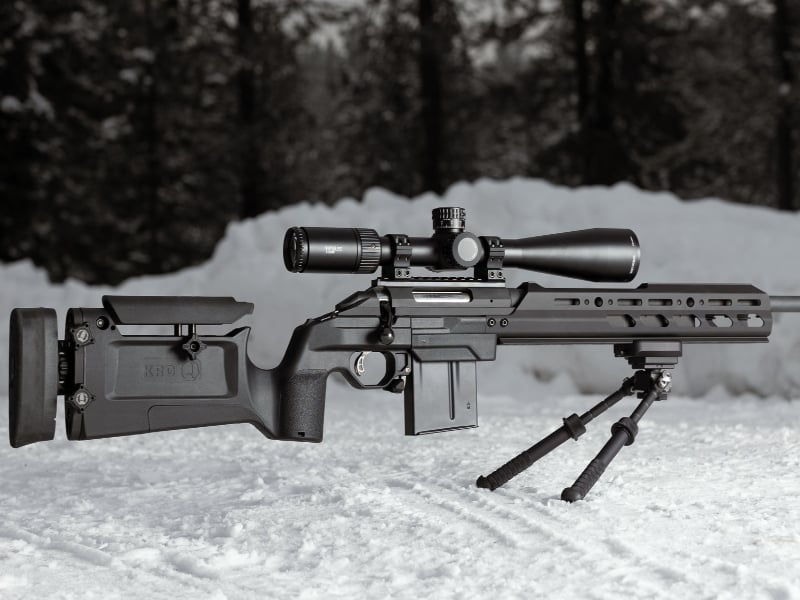 Your rifle's chassis is its foundation, and without a quality, solid foundation, your gun simply won't perform at its highest capabilities. If you have a Savage or Ruger American rifle, Kinetic Research Group (KRG) has the aftermarket upgrade you might be looking for. The KRG Bravo chassis system is compatible with those rifles and designed to improve performance, precision, and comfort while shooting. Yes, a good chassis can do all that, and more.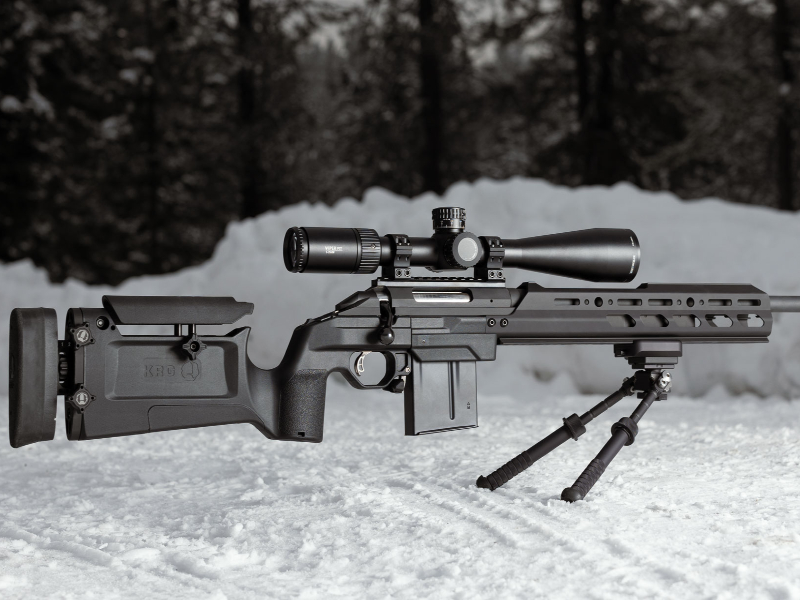 KRG states that the Ruger American Bravo Chassis is AICS magazine compatible and has no add-on bottom metal pieces required. That makes switching over to this chassis system fast and easy. All you will need to get it done is an AICS pattern mag compatible with your caliber and the chassis, of course. Installation involves seating the barreled action into the inlet, torquing the action screws, and checking to be sure it's securely placed. There's no need for a pile of tools or a trip to the gunsmith.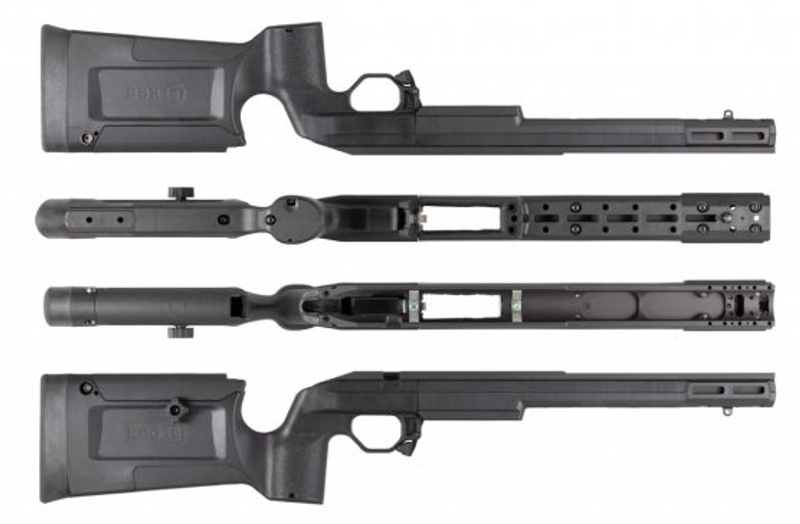 This chassis is designed to be ergonomic and economically friendly. Every chassis ships with length of pull spacers and an adjustable cheekpiece so the gun can be fit to the shooter. That means better results down-range, and repeatable ones, at that.
The Savage Bravo Chassis is similarly designed and compatible with short-action Savage rifles. More specifically, the chassis works with Savage SA (4.4-inch/4.275-inch spacing) side bolt release. If you're installing it on a rifle chambered in .223 Remington or 5.56 NATO, it might require a small mod to the bolt stop so the AICS magazines are functional. Please note the Bravo Chassis isn't compatible with the Savage Axis.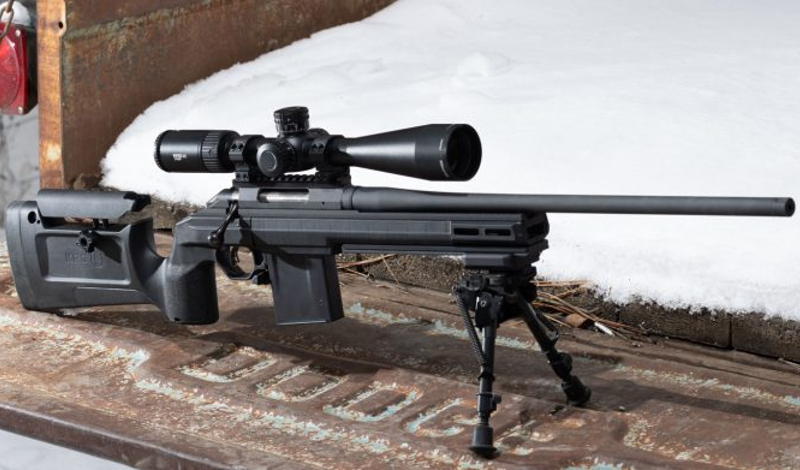 Features of the chassis systems include:
AICS magazine compatible for ease of use across platforms.
Available in black.
Ships with a spacer kit to adjust the length of pull to the shooter.
Has an adjustable cheek riser for a snug cheek weld, which improves overall accuracy.
Made from polymer for lighter weight and to eliminate heat transfer during live fire.
Mounting holes located at various positions are compatible with L2 Picatinny rail, ARCA Rails, Barrier stops, and more.
M-LOK compatible slots in the sides and bottom of the forend for the addition of aftermarket accessories.
Access hole for action mounting screw, making it possible to remove the action taking off the forend (to do this you will need an extended hex).
Aluminum parts Type III hard anodized for resistance to wear and tear.
Most fasteners are stainless steel, some with black oxide coating, for greater durability.
Steel parts salt bath nitrided or stainless steel for longevity and improved long-term performance.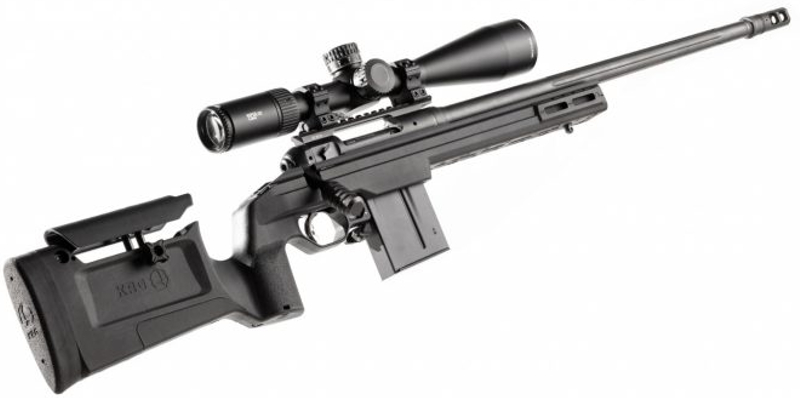 MSRP for the KRG Bravo Chassis is $399.99 for the Savage or Ruger American model.

#KRG #Bravo #Chassis #Ruger #Savage #Compatible
Add to Cart
Join Risk Free
30 days refund
100% Safe
Secure Shopping
24x7 Support
Online 24 hours
Free Shiping
On all order over