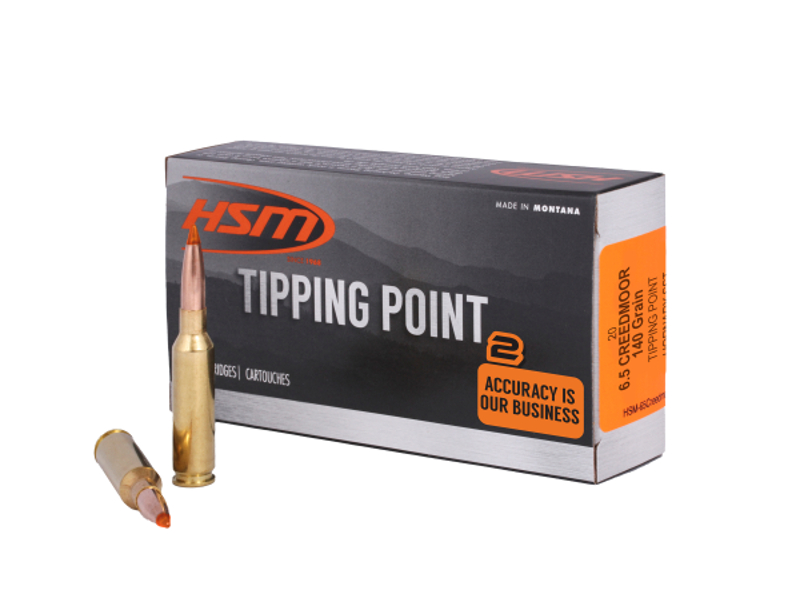 A successful hunt requires the correct ammunition. That means finding ammo that makes ethical one-shot kills not only possible but standard, so long as you provide the shot placement. It means ammo that's accurate, expands reliably, and cycles well. That's why HSM Ammo produces Tipping Point 2. It's optimized for hunters and made to perform as needed so you can trust your ammunition on your next hunt. After all, you don't want the perfect shot ruined by subpar ammo.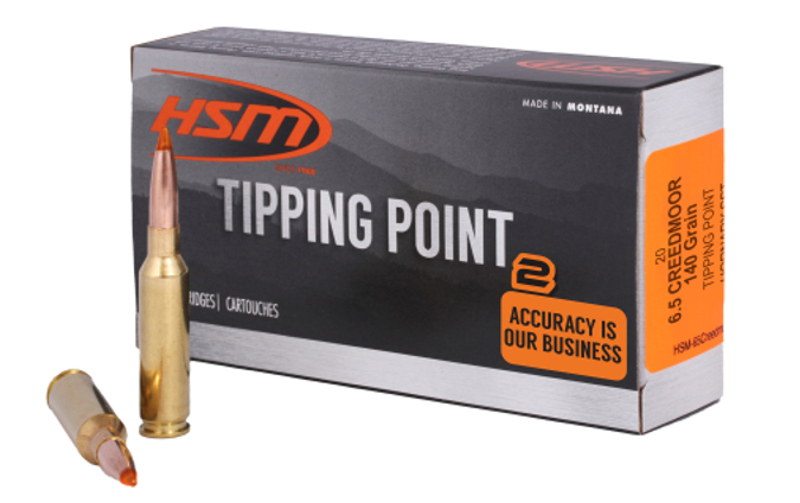 According to the manufacturer, what makes Tipping Point2 so impressive is the combination of Hornady SST (Super Shock Tip) bullets and HSM's more than 50 years of experience designing and producing highly accurate, reliable ammunition.
The bullet used in this ammunition features an HSM orange polymer tip that's specifically made to facilitate expansion upon impact by driving itself into the lead core like a wedge. This process creates lightning-fast, yet carefully controlled, expansion.
In addition, the use of what the ammo maker describes as a pioneering secant ogive design with a tapered point improves overall ballistics. It delivers thanks to its specially created bearing surface and aerodynamic profile which works in tandem with a boattail base, so the SST is even more efficient. With HSM Ammo's Tipping Point2, hunters get less drag, greater stability, and superior accuracy.
HSM Ammo states their Tipping Point2 line of ammunition is deadly accurate and capable of creating a substantial wound channel. Add that to the promised accuracy of this ammo and you have the perfect recipe for a fantastic hunt. This ammunition is made from quality materials with strict attention to detail and high expectations for consistent, superior overall performance. Whatever caliber you choose, HSM Ammo's Tipping Point2 can help you fill the freezer with your game meat of choice.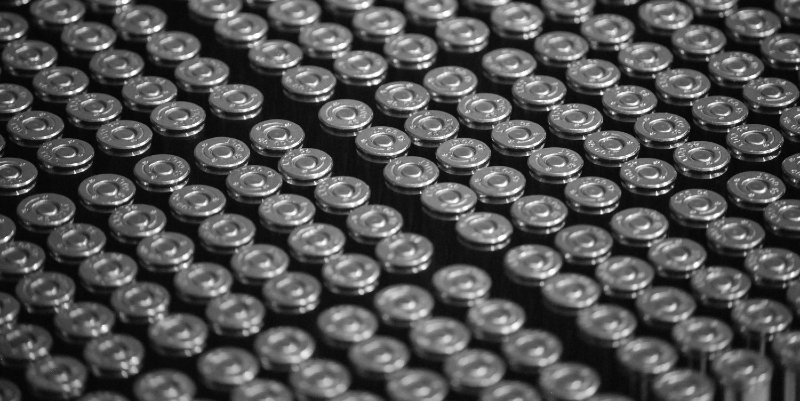 HSM Ammo Tipping Point2 Features
Orange polymer tip, which is the classic HSM color. It also means that on impact, the hard tip drives itself back into the lead core of the bullet for fast, reliable expansion.
Secant ogive, boattail profile. This design increases the bullet's bearing surface and creates a more aerodynamic profile. These key features create a more stable, flatter-shooting bullet.
A mid-body cannelure is used to keep the core and jacket together for superior performance while also providing a secure crimp during the loading process.
InterLock Ring. This detail mechanically locks the core and jacket together which serves to maintain bullet integrity during expansion which is a must for good weight retention and consistent performance.
Calibers Offered
243 Winchester
6.5mm Creedmoor
270 Winchester
7mm-08 Remington
308 Winchester
.30-06 Springfield
MSRP for the HSM Ammo Tipping Point 2 line varies by caliber and quantity.

#HSM #Ammo #Tipping #Point2 #Deadly #Accuracy

Source by [author_name]
Add to Cart
Join Risk Free
30 days refund
100% Safe
Secure Shopping
24x7 Support
Online 24 hours
Free Shiping
On all order over