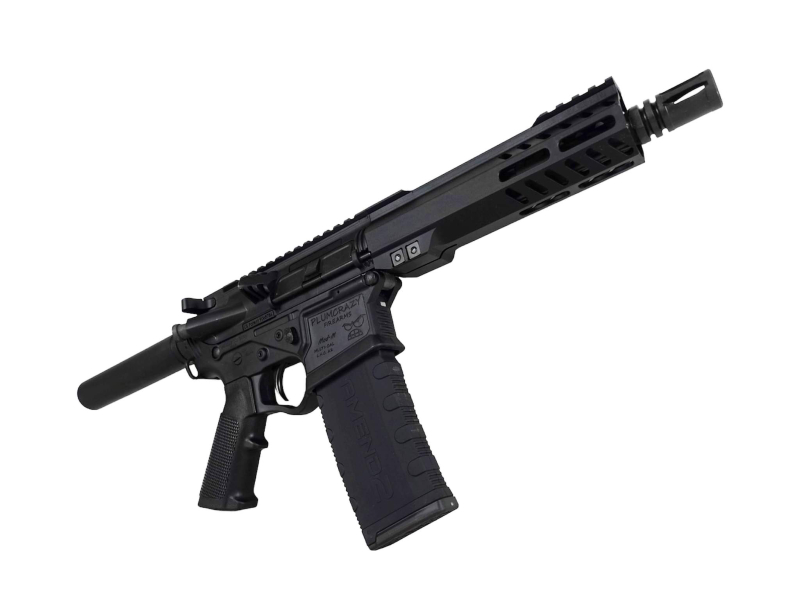 AR pistols aren't only fun, they're useful. Applications vary from serving as truck guns, being used for home defense, or hunting appropriately-sized game or varmints. With this in mind, ET Arms is offering the PlumCrazy Generation 2 AR-15 pistol. This AR platform pistol is made for versatility and practical purposes, and all with an eye for quality and reliable performance.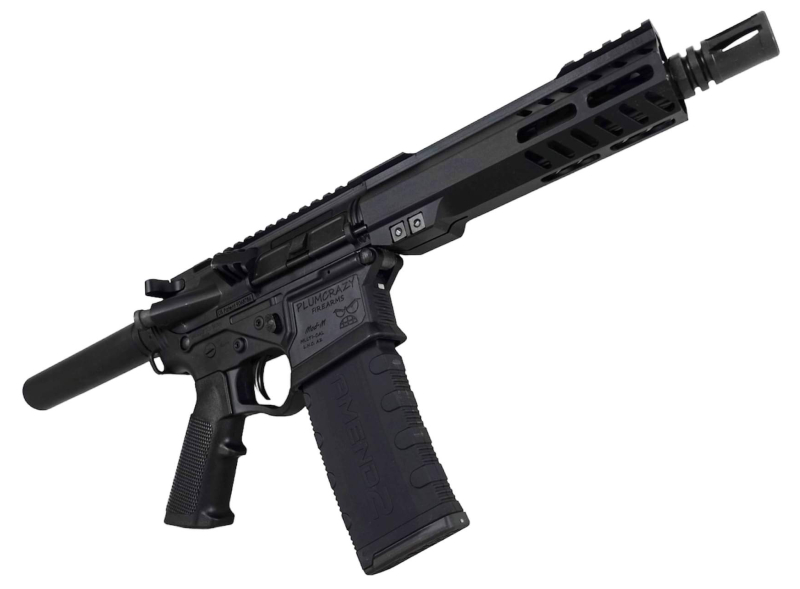 ET Arms, formerly known as PlumCrazy, has a reputation for putting thought and planning into their firearms. From its buffer tube to its muzzle brake, the PlumCrazy Gen 2 AR-15 pistol is a great example of that dedication to quality. This pistol has a polymer receiver to lighten the overall weight while simultaneously providing a durable foundation for the platform.
The pistol is chambered in 5.56 NATO and comes standard with a 7.5-inch barrel with a 1-in-8 twist rate. A 7-inch M-LOK compatible handguard can be used for whatever aftermarket accessories the user desires. The upper and lower receivers have metal overmold inserts and are patented designs from the manufacturer. According to the gun maker, this is one of the strongest AR pistols on the market. Perhaps the most interesting feature is the company's Saf-T-First Trigger, which enables the safety to function even with an empty chamber. Each gun ships with a 30-round magazine.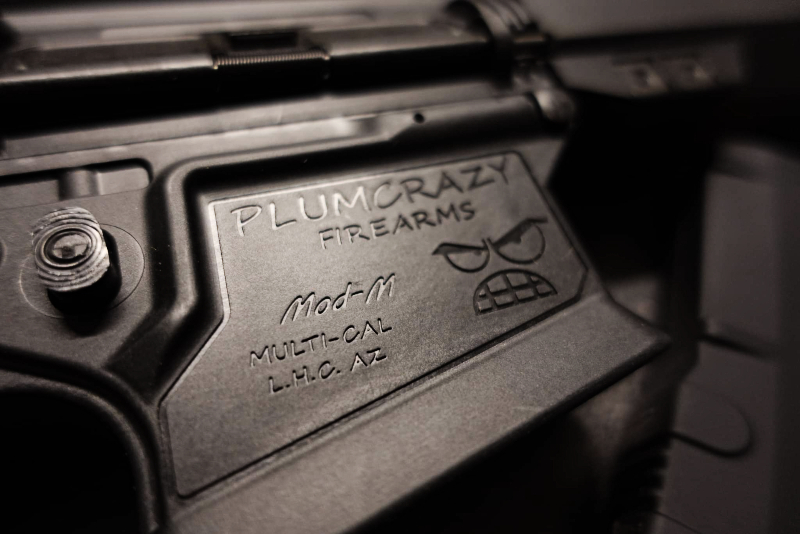 Features of the pistol:
The ET Arms Saf-T-First trigger makes it possible to engage the safety without chambering a round.
Polymer receivers reduce the overall weight of the gun.
The receivers have metal overmold inserts for superior durability and resistance to wear and tear.
The 7-inch M-LOK compatible handguard allows for the easy addition of aftermarket accessories such as lights and lasers.
7.5-inch barrel length improves maneuverability in close quarters.
1-in-8 twist rate stabilizes a range of bullet weights.
A 30-round magazine ships with the pistol.
A Picatinny rail sits over the upper receiver for easy mounting of optics.
The forward section of the Picatinny rail makes it possible to mount iron sights if so desired.
A brass deflector comes standard, which helps shield shooters from ejecting brass.
The forward assist on the upper receiver helps get the gun in battery if a round doesn't load fully.
Tension screws hold the handguard in place, and can be easily tightened by the user if need be.
The muzzle brake reduces muzzle rise and mitigates felt recoil.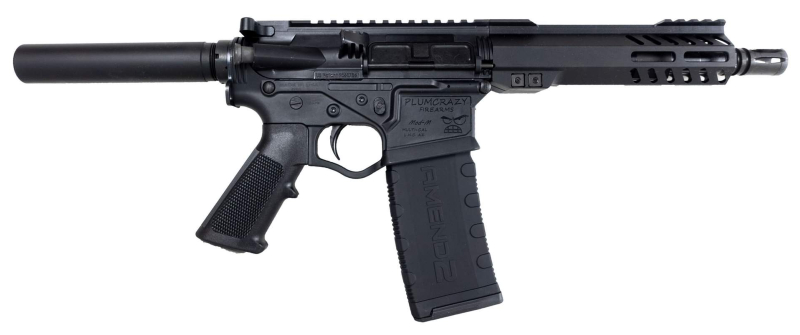 This AR pistol is a smart choice for gun owners looking for a firearm small enough to fit into a backpack or storage space in a vehicle, but larger than a handgun. Thanks to its polymer construction it weighs less than many similar firearms, so it won't add unnecessary bulk to your load. And with its 5.56 NATO chambering, this pistol is capable of handling all manner of defensive situations.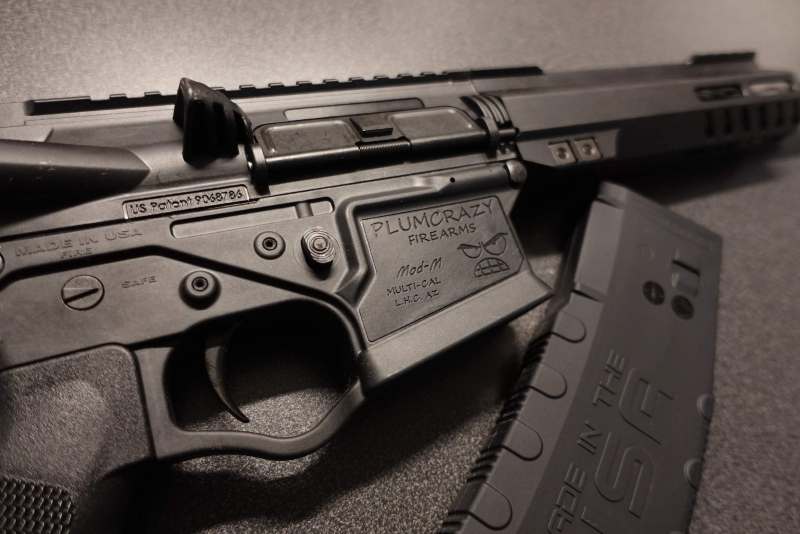 MSRP for the ET Arms PlumCrazy Gen 2 AR-15 platform pistol is set at $549.99.

#Arms #PlumCrazy #Gen #Theyre

Source by [author_name]
Add to Cart
Join Risk Free
30 days refund
100% Safe
Secure Shopping
24x7 Support
Online 24 hours
Free Shiping
On all order over