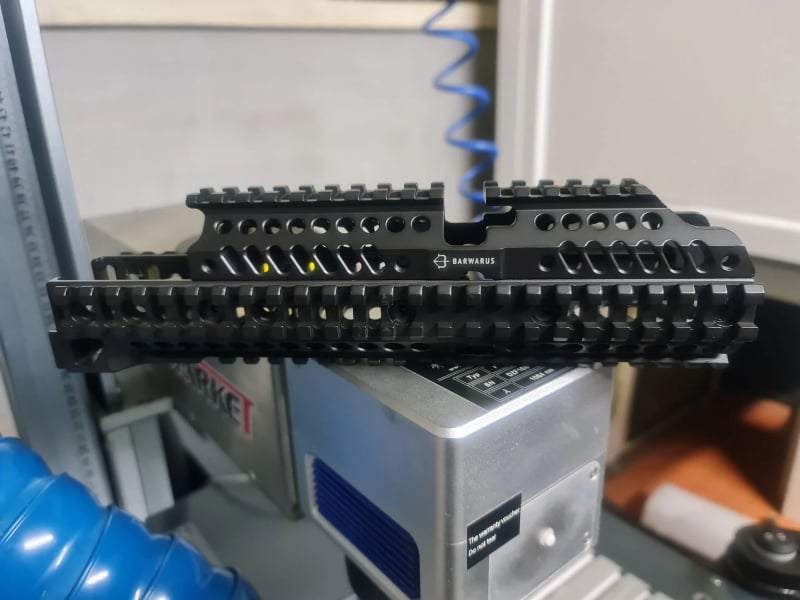 AKs don't have to be all wood furniture and classic lines; sometimes, AKs get tactical. The BarWarus ALPHA-1 AK Rail helps you trick out your AK with modern accessories, and it does it with Z-style. The modularity options are practically endless. Whether you're a fan of the Zenitco-style handguard rail system or simply want to be able to add more aftermarket accessories to your AK, this component is well worth a closer look.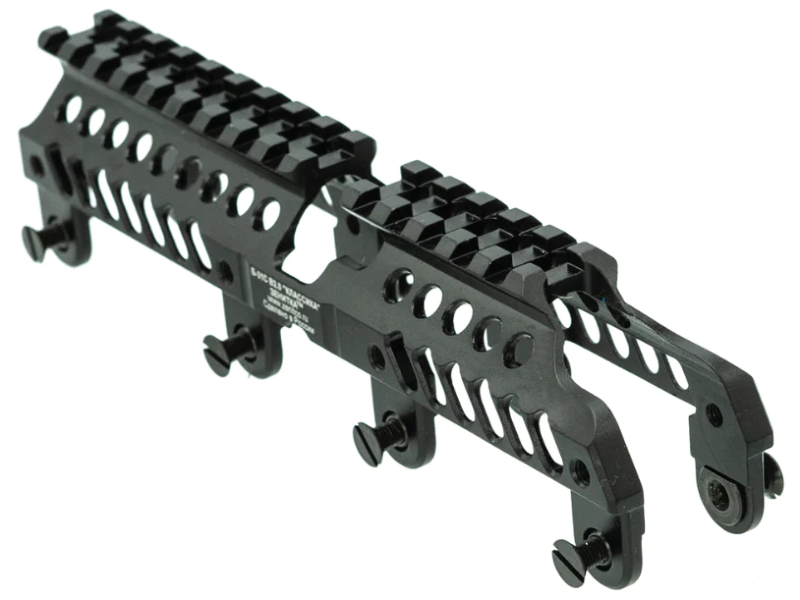 BarWarus states the ALPHA-1 AK Handguard Rail system is a two-piece aftermarket component designed in the Z-style. The Z-style is Zenitco and refers to the purpose-driven, long handguards designed for the AK platform with Picatinny rails on three sides. As for the ALPHA-1 AK Handguard Rail, it's designed to withstand serious use and is made to hold whatever accessories you feel like adding to your AK platform rifle.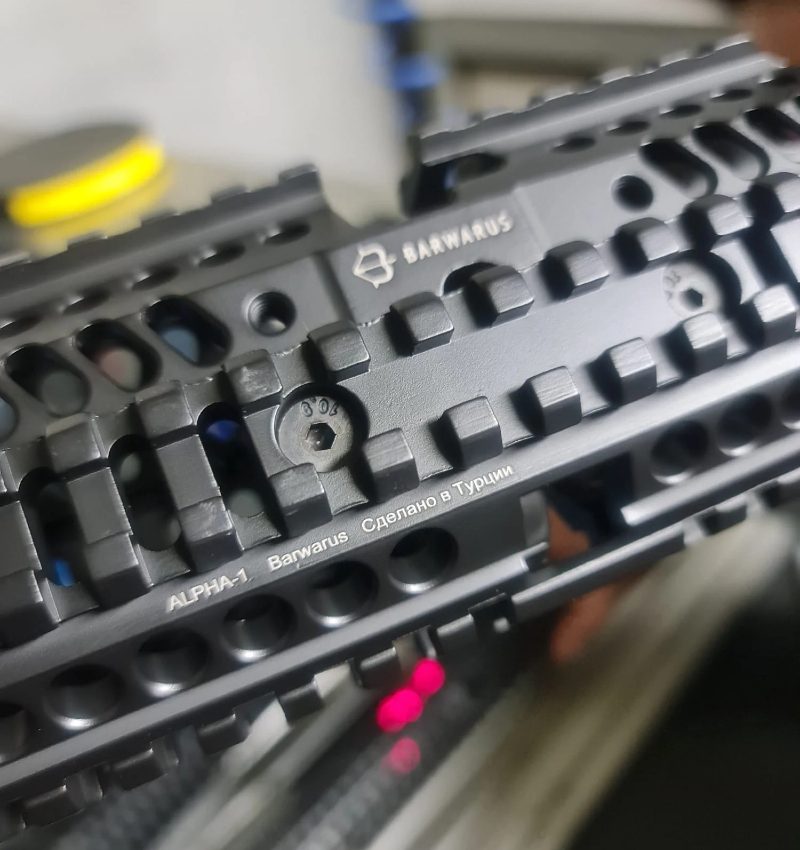 Although the ALPHA-1 AK Handguard Rail is a two-piece system, it's easy to place on your AK platform rifle. There are eight set screws used to secure the topmost rail to the handguard. The upper portion of the handguard is specifically designed not to interfere with the line of sight when using iron sights. Screws are, of course, included. With Picatinny rails on three sides of the handguard system, it's possible to add whatever lights, lasers, or offset sights you like. The handguard is currently available in black.
In addition to the Picatinny rails, there's a mini Basis rail on the underside of the handguard. That means you can mount Basis-compatible accessories beneath the handguard, giving you even more options. The entire system has a weight of 380 grams, so it doesn't add significant bulk to the gun. Basically, swapping out your current AK handguard for this system vastly improves accessory options.
Features of the BarWarus ALPHA-1 AK Handguard Rail system include:
Black finish for aesthetic compatibility with a broader number of guns.
Compatible with the following AKs:  103, 104, 105, 74S, 74M, AKM, AKMS, and rifles based on them.
Not compatible with: AKs with milled receivers (only works with stamped receivers).
Picatinny rail on three sides for the addition of aftermarket accessories.
Basis mini rail on the underside of the handguard for even better accessory options.
Weighs 380 grams, which is 13.4 ounces, so it isn't excessively bulky.
Installation manual included.
Only sold as a set, parts not sold individually.
Ships with eight set screws.
In addition to making it possible to add accessories, the system gives shooters more real estate to hold during live fire.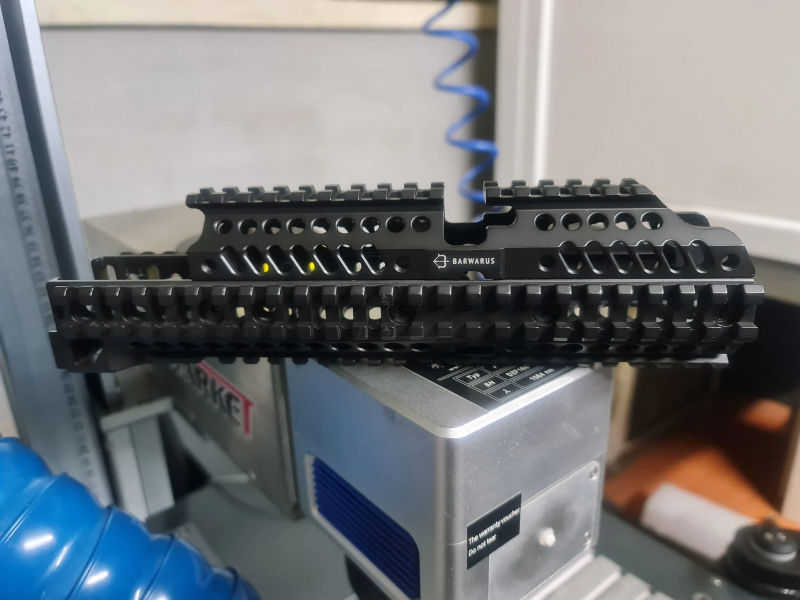 Is this handguard system going to be your next modification on your AK? Tell us what you think in the comments section below (and tell us what accessories you'd mount to it).
MSRP for the BarWarus ALPHA-1 AK Handguard Rail system is set at $410.00.

#BarWarus #ALPHA1 #Rail #Zenitco #Style
Add to Cart
Join Risk Free
30 days refund
100% Safe
Secure Shopping
24x7 Support
Online 24 hours
Free Shiping
On all order over