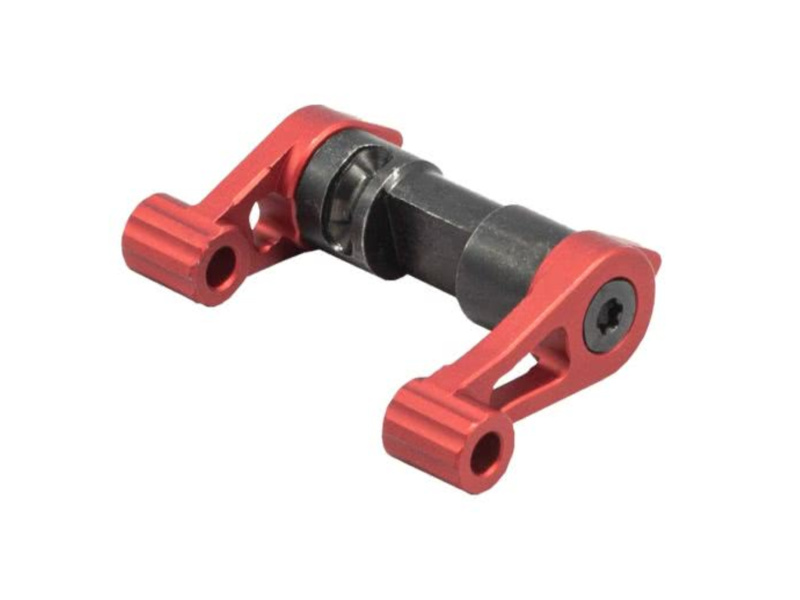 If you've never given much thought to the design of the safety selector on your AR platform rifle, it's time you did. Upgrading the safety selector might seem like a small thing, but it can make quite a difference. The Armaspec Fulcrum Ambidextrous Safety Selector is a fantastic example of how great an upgrade it can be. The company's Fulcrum is, as its name suggests, ambidextrous, which makes operating your rifle easier regardless of which side the gun is shouldered on.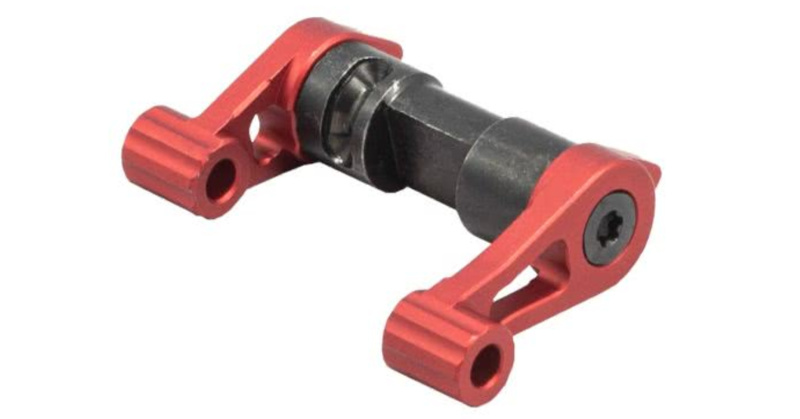 The Armaspec Fulcrum Ambidextrous Safety Selector is designed to make running your AR even smoother. And not only is it ambidextrous, but it's also available with a short 45-degree, full 90-degree, or 45/90-degree throw cores. This is a safety selector that gives gun owners options.
The Fulcrum Ambidextrous Safety Selector has a low-profile design for reduced risk of snagging and contact points that are textured for improved traction during use. In addition, the operating edges are rounded to help them roll across the user's thumb for easy manipulation. The design of the safety selector provides a more tactile positional confirmation position than the wedge shapes of many safety selectors and is made to move smoothly with the arc of the finger. According to Armaspec that means effort is transferred into moving the selector instead of overcoming resistance, as many other designs do. This selector is also made to be easier to feel even when wearing gloves or under stress.

Although lever shape and size are certainly noticed by shooters, there's more to the design of a quality selector than just those things. For example, much of what is felt when operating a safety selector comes from the drum and detent quality. Armaspec understands the importance of all those tiny components. This is why the selector drum is precision machined from stainless steel and finished with a quench-polish-quench (QPQ) process for a hard, smooth detent path. This dedication to quality, combined with the company's precision-made detents, helps the safety selector rest definitively in position and glide smoothly during use. According to Armaspec, the end result is a confidence-boosting safety selector that delivers by resting firmly in position and transitioning fast to the next position when needed.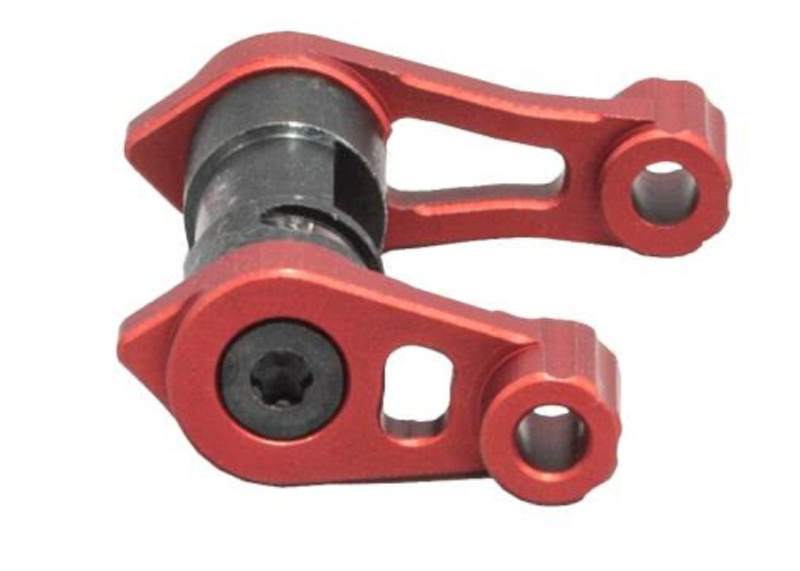 The Armaspec Fulcrum Ambidextrous Safety Selector is available with levers in the following colors:
Black anodized
Red anodized
Blue anodized
OD Green Cerakote
MagPul FDE Cerakote
Bronze anodized
MSRP for the safety selector is set at $44.99.

#Armaspec #Fulcrum #Ambidextrous #Safety #Mag #Life
Add to Cart
Join Risk Free
30 days refund
100% Safe
Secure Shopping
24x7 Support
Online 24 hours
Free Shiping
On all order over